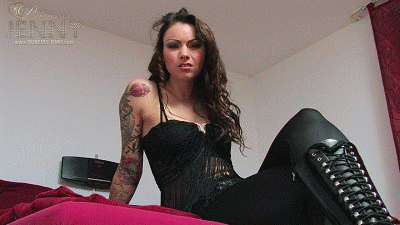 You have to pay me, bitch! But you seem to forget who is your mistress…
The amount you paid me last time isn't enough to buy me some new boots.
Next time I want a lot of more money from you…
But now you have to be punished first! Come and lay down.
Now I can hit you much easier! How does it feel?
Do you like the pressure on your chest?
And don't forget to lick them clean again…!
Take a look at Jennys Site now